Aluminum sheet fabrication or stainless steel sheet fabrication
Views:2 Author:Site Editor Publish Time: 2018-01-15 Origin:Site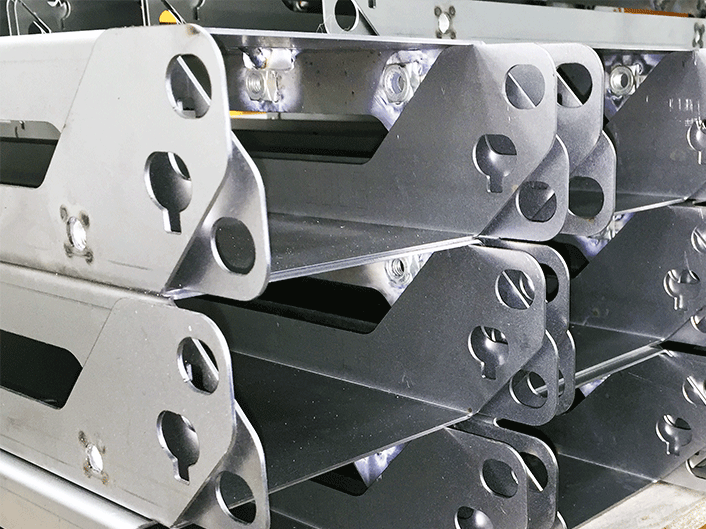 Stainless steel and aluminum sheet fabrication processes are put to use to produce parts and assemblies for a wide range of industries. Aluminum material has light weight and resistance to corrosion, so it is often used in the marine equipment industry. While it's technically not considered a non-ferrous metal, stainless steel is also valued due in part to its lack of magnetism and its versatile applications in the industrial environment.

Heat Conduction Properties
Because if the superior thermal conductivity, Aluminum is often used as a heat sink and in cooling systems for vehicles. However, stainless steel is not good at transmitting heat, it dose have a higher melting point than aluminum and can be used across wider range of temperatures.
Resist Corrosion
Stainless steel is composed of iron, nickel, manganese, copper, and chromium. The chromium is an added agent that helps to resist corrosion. Beyond that, steel is also non-porous, which makes it more likely to corrode. So, steel needs to be painted or powder coated to prevent rust and corrosion.

Aluminum has high oxidation, which makes it highly resistant to corrosion because of its passivation layer. Steel is often used in architecture beams and frames while aluminum is suitable for aircraft, since it's known for its light weight and flexibility.
Tensile Strength and Weight
Stainless steel is considerably stronger than aluminum and is available in sheet, plate, and pipe forms. Essentially, steel is stronger and less likely to warp or bend under force, weight, or heat. Stainless steel parts are preferred for many applications in the energy sector and heavy industry, since stainless steel is known for its strength and durability. Aluminum is not as strong as stainless steel but weighs much less, making it more practical for use in aircraft and marine vessels.
Electrical Conductivity
Stainless steel is not at all known for its conductive properties, while aluminum is a good conductor of electricity. It's common to see aluminum sheet metal used in high-voltage overhead power lines, car radiators, and air conditioning units, because it is a good conductor of electricity, and considering its light weight properties as well as its ability to resist corrosion,
You can dive deeper with more research or call us at 86-571 83737826 and we would be more than happy to assist you. We have years of experience, honing our skills across the board to deliver a quality product to our customers.