CHOOSING A RIGHT METAL FABRICATION PARTNER CHINA
Views:2 Author:Site Editor Publish Time: 2018-07-30 Origin:Site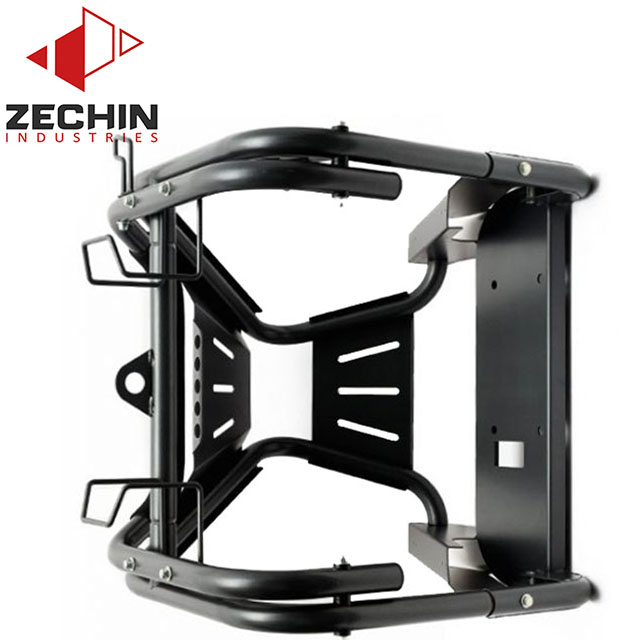 There are many factors at work when choosing the right metal fabrication partner for your business or project. Here we'll cover the most obvious: capabilities and services. Not only do you need to understand the services of metal fabrication shops, but the depth of these services will better tell you the pursuit of perfect partners. Yes, you need to know if the fabricator offers a service that actually does your job with a certain amount of power, but there are more value-added considerations.
THE METAL FABRICATOR "MUST-HAVES"
The first thing to do. As you embark on a journey to find a metal fabrication partner, you may have prepared your own part outline. You have a specific concept of the final product, as well as a reasonable concept of the necessary materials, manufacturing processes and required tolerances.
This brings us to the first point: tolerance. High quality steel fabrication manufacturers should be able to meet a wide range of tolerance requirements. In particular, tight tolerances are more difficult to perform and may require specific equipment to ensure accuracy and consistency. This is one thing if the prototype fully meets the tolerances you require. If half of the first batch of products must be discarded as "wasted", that would be quite another matter because the manufacturer could not provide consistent results.
Second, what are the core service capabilities they reasonably provide? You should know if you need core services such as laser cutting, bevel plasma cutting and welding. You should be able to understand the services provided by the manufacturer and the estimated level of competence very quickly. Signs of substantial investment in people, facilities and equipment are a determinant of service capacity. Just because the welding department is skilled and well-equipped, it does not mean that the processing meets the requirements. This will require your diligent investigation to separate legitimacy from less legitimate partners.
CAN YOUR METAL FABRICATOR BUILD A PRODUCT FROM "CRADLE TO GRAVE?"
For a given manufacturing project, you may have many partners. Nonetheless, from the perspective of delivery, cost and overall logistical convenience, the ability to integrate multiple steps at a time is still ideal. Building products from "cradle to grave" requires building products from raw materials to coatings and final assembly. How many steps are you willing to keep, and which partners you work with to understand what each manufacturer can do and how efficient they are. Strong multi-service providers will show significant signs of logistics efficiency in their facilities.
How do you determine efficiency? Given the relatively short time segments you have in the facility when investigating options, you should have a mental checklist that lists the things you need to be aware of during your visit. Here are just a few observations that might make your partner's hunting different:
· Does it seem like the fabricator has a logical and well-oiled project management system in place?
· Is the facility well-organized and clean?
· Do you sense there is any wasted movement (i.e. people running around searching for parts or moving unnecessary distances)?
· How well does the fabricator plan out work capacity?
· Is there good communication between service departments?
If you are sure that there is a positive answer to the above question, you may find yourself a winner. Effective "cradle to grave" custom sheet metal fabricators will have core executive services that work together to produce parts. For example, efficient movement of work from one service to another is just as important as effective cutting and welding.
CONSULTATION AND MANUFACTURING ENGINEERING
Great manufacturers should also be strategic partners in optimizing the manufacturing process of the project. They may also come up with valuable suggestions to improve your part design to use your end product more efficiently.
In any case, if the manufacturer shows signs of moving from a "one size fits all" approach to manufacturing, then you should be well controlled. Many customers demand continuous optimization of the manufacturing process so that part production is always more efficient. Manufacturers who are willing to go through the necessary steps are worth considering if they have the right engineering staff to achieve these goals.
LOOKING BEYOND THE SURFACE
The feeling in your gut with regards to choosing a metal fabrication partner is often a good one. Before listening to your gut (and, yes, the hard data), your in-person visit will be necessary to get a feel for an individual fabricator. Developing a sense for how a fabricator operates from the inside is invaluable information that can't be replicated by external research alone.
Your sense of intuition is often good when choosing a metal fabrication partner. Before listening to your intuition (and, yes, hard data), you need to visit in person to learn about individual manufacturers. Understanding how a manufacturer operates from within is a valuable piece of information that cannot be replicated separately through external research.