COMMON TUBE BENDING ISSUES AND HOW TO SOLVE
Views:3 Author:Site Editor Publish Time: 2019-06-03 Origin:Site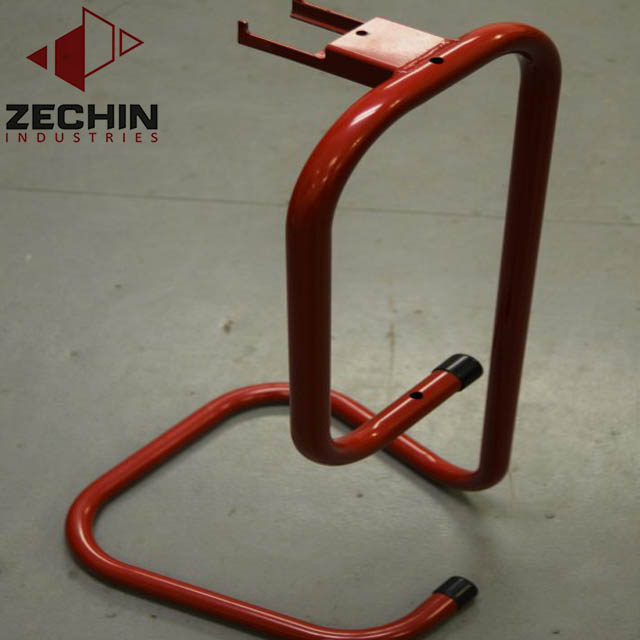 Bending a metal tube requires a powerful machine. But if you use it improperly, things will go wrong soon. Tubes that are not bent correctly wear out quickly. Not to mention they usually look bad.
To achieve the best corners to meet your needs and budget, you need to strike a balance between power, accuracy, speed, safety and cost effectiveness. Otherwise, one of the following may occur.
Incorrect

Pressure
Excessive pressure does not compensate for the use of the wrong tool or a poorly placed mold. In fact, too much pressure can damage your tool or cause bad bending.
If too much pressure is applied to the bending point, it may flatten or break. If the pressure is too far, distortion may occur (pressure will occur within one second).
The pressure needs to be applied properly in the correct range. Precision is key.
Using the Wrong Machine for the

bending

Job
CNC pipe bending machine is a powerful and versatile machine that provides extremely high precision. They are suitable for complex shapes and advanced bending, but they do not always use for simple bending. By using a manually controlled machine, you can increase speed and save money.
Similarly, some bends have a mandrel inserted into the tube to maintain shape and integrity. At other times, air bending is a better solution, allowing up to 15% flattening. This is a perfect economic method for many applications.
On the other hand, the use of manual bending machines and/or empty bending for high precision projects can result in product shortages.
Too Much Flattening
Although some flattening can be acceptable in some work, but excessive flattening is a serious problem when the tube is bent. If excessive stress is applied to the outer radius during bending, the tube cannot maintain its shape, causing external bending and flattening the tube.
This is fixed by reducing stress and utilizing a larger bend centerline radius. Additionally, you can increase the wall thickness of the tube itself beforehand.
This is solved by reducing the stress and using a larger radius of the centerline of the bend. In addition, you can increase the tube wall thickness in advance.
Buckling and Wrinkling
Proper bending should be as smooth as the pipe leading to it. If you see wrinkles or buckling, your bend is bad. This can happen when the curved cross section does not support the bending pressure.
As mentioned previously, this usually stems from the application of pressure at a location that is too far from the mold or where the mandrel should be used.
The Best Bends at an Affordable Price
Zechin Industries serves you in the production of precise, economical bends. Whether you need high-precision mandrel bending, or economical mass production bending, to a certain degree of flattening, we provide excellent service at an affordable price.
Contact us now! @ info@zec-industrygroup.com