Choose The Right Cold-Forming Processing : Deep Draw Forming Vs. Hydroforming
Views:0 Author:Site Editor Publish Time: 2018-10-03 Origin:Site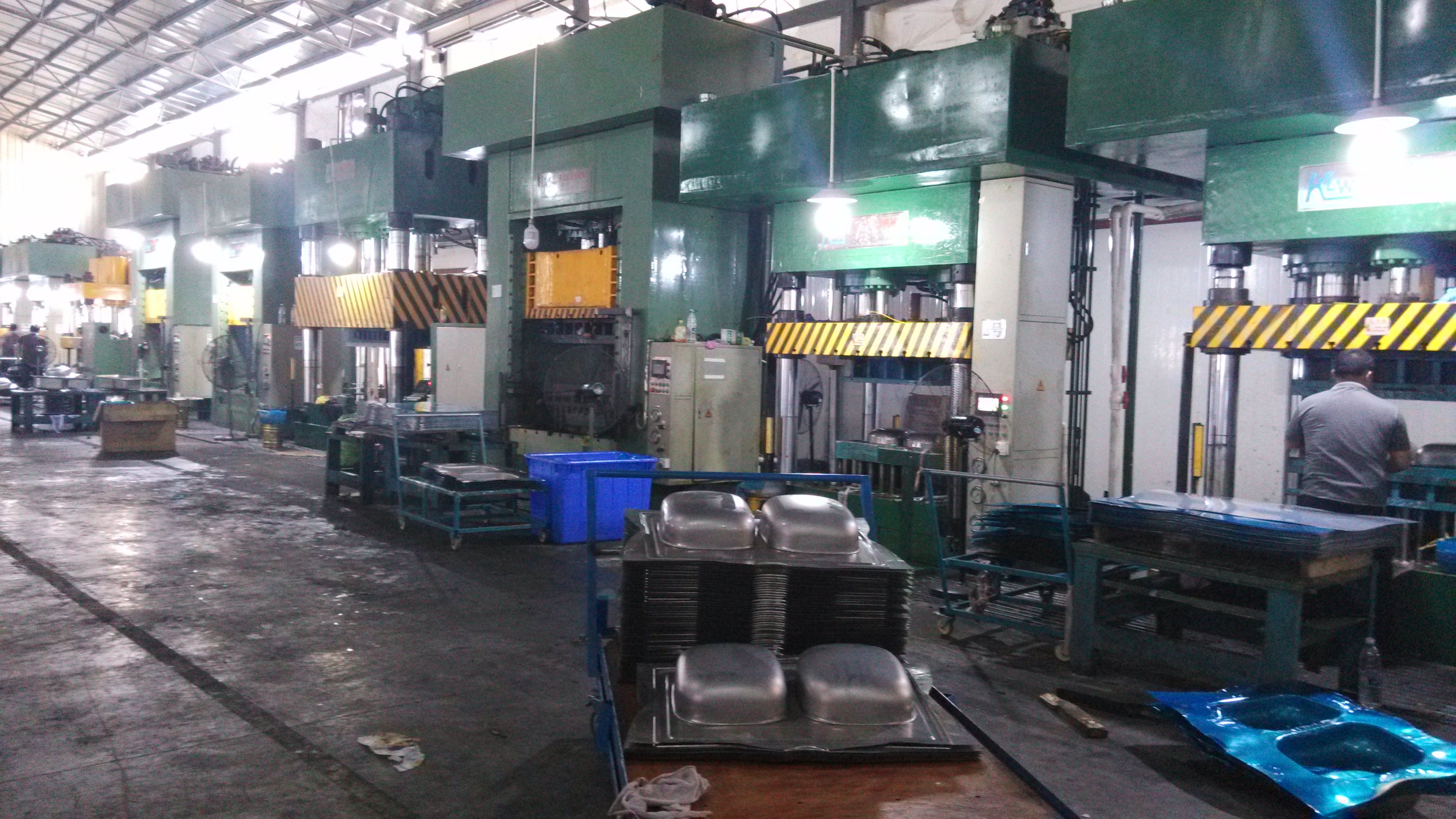 Companies that need to make metal parts may want to know which cold forming process is the most cost-effective option: deep draw forming or hydroforming. Both of these processes create durable parts, but they are very different. Here's how to distinguish which process is best for your company's specific needs.
Companies in the automotive, aerospace, medical, and many other industries can benefit from deep-drawing if they are creating symmetrical, simple shapes with twice the depth of the part depth. A good example is a pot, a fire extinguisher, an engine cylinder, a cake pan or a kitchen sink. In addition, deep drawing is best suited for high volume production or for small batch production for long term parts applications. The deep drawing process can be used on a variety of metals including stainless steel, brass, titanium, copper, lead and aluminum.
During deep draw forming, the metal blank is gradually stamped into a series of forming dies. Once this process is completed, the fully formed part is actually much stronger than the original fabricated metal. This process offers a number of benefits, the most important of which is deep drawing of parts made from a single sheet metal blank rather than several blanks. This reduces unnecessary waste, resulting in greater efficiency and cost savings for the customer. It also helps control assembly costs and makes the assembly process easier because it forms a more complete part.
When the customer is not sure which cold forming process to choose, Deep Drawing and Stamping Section of Zechin Industries recommends that they consider the type of part being formed and the specific application of the part. The general rule is: small batches of complex, asymmetrical shapes are more suitable for hydroforming. However, deep drawing is most likely the most cost-effective option for parts with deep and simple shapes that need to be produced in larger batches.
Zechin Industries has the expertise to guide customers in a wide range of industries to meet their needs with the most cost-effective and efficient cold forming process. If there is uncertainty about which method to choose, Zechin's expert engineers can guide the customer to make the right choice.
To learn more about deep drawing, please contact us at 86 571 8373 7826 !