Copper Alloy for stamping China custom steel parts
Views:2 Author:Site Editor Publish Time: 2019-01-07 Origin:Site
Copper Alloy for stamping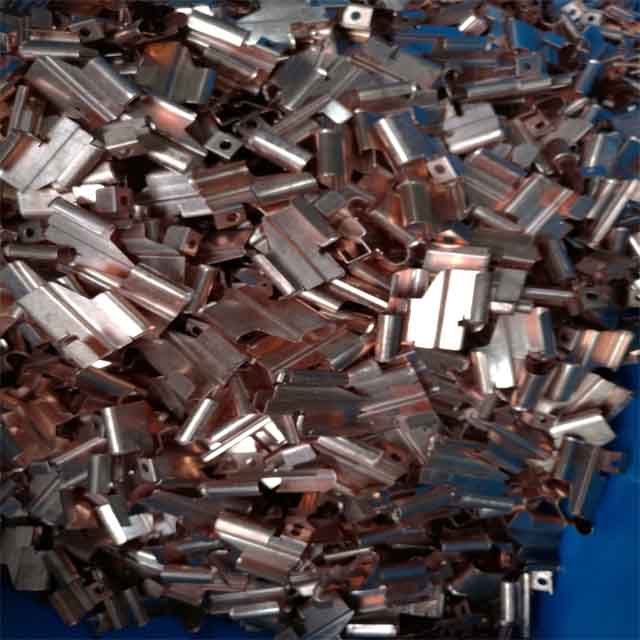 Copper is widely considered to be one of the oldest metals used by humans. For centuries, copper has been forged and shaped into a variety of useful everyday items, from tools and jewelry to more recently, electrical and household appliances.
Copper has a wide range of desirable mechanical and chemical properties, making it one of the most versatile and widely used engineering materials. By alloying copper with other metals, copper performance can be further enhanced, creating solutions that are not suitable for any material.
The use of copper and its alloys has grown exponentially, with total annual consumption in all industries exceeding 18 million tons per year.
Copper Alloys
Copper alloys are usually found in the form of brass, phosphor bronze, aluminum bronze, silicon bronze and nickel silver. Each of these alloys enhances the properties of copper and can be stamped for a variety of applications in a wide range of industries. Typical applications for copper alloys include, but are not limited to:
· Electrical wiring and circuitry
· Spark plugs
· Refrigeration tubing and coils
· Power transmission lines
· Cooking utensils
· Heat exchangers
· Plumbing
· Arms and ammunition
· Roofing
· Architectural cladding
Copper has the highest level of electrical conductivity compared to other metals. Next to silver - copper conductivity is 97% of silver. This property, combined with other unique properties, makes copper an ideal choice for electrical components such as connectors, coils and terminals.
Copper is widely acclaimed for its excellent corrosion resistance, especially in fresh water and high temperature environments. When exposed to air and moisture, copper forms a thin, durable and closely adhering oxide film called patina. The patina layer acts as a barrier to prevent moisture from coming into contact with the underlying material, thereby preventing further corrosion.
Finally, the most relevant copper property with metal stamping is its formability. Copper is highly malleable and ductile and can be formed into a variety of shapes for almost any application. Copper alloys such as brass, bronze and nickel silver increase strength during the cold working process, referred to as work hardening. This process re-adjusts the crystal structure of the copper to make it resistant to further deformation. Deep drawing, coining, bending and stretching are some of the forming methods used to make various parts, such as bathroom fixtures and household appliances.
Learn More
At Zechin Industries, We implement a strong material requirements planning (MRP) system to ensure an efficient production process. Plan, schedule and control the amount of copper and other raw materials to ensure they are always available when needed. For the fastest turnaround time of your project, we recommend that you choose a common copper gauge and a common alloy type.
Our production facilities are equipped with many metal stamping and wire forming machines that run around the clock every day. Our professional tools and qualified staff are able to meet almost all production needs and serve the aerospace, medical, construction, military, communications and electronics industries for 25 years.
If you would like to learn more about metal stamping and the best materials for your application, feel free to contact us at info@zec-industrygroup.com