Custom Metal Fabrication and How It Works
Views:0 Author:Site Editor Publish Time: 2018-02-12 Origin:Site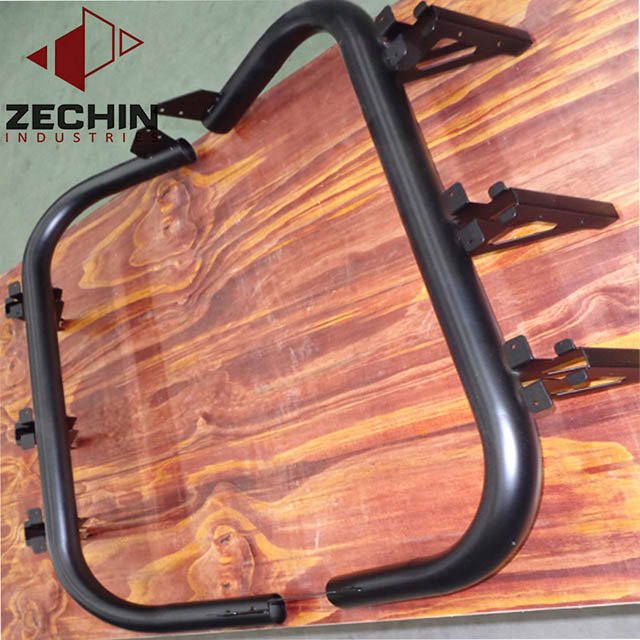 Metal fabrication is known as metal cut, shaped or molded into a final product. It includes metal bars, metal rods, metal tubes, sheet metal and stock metal components that come in various of material and dimensional specifications. Many fabrication factory can create metal products in a vast sizes and shapes. When customers require a non-standard metal product, and custom metal fabrication services can supply design assistance as well as producing made-to-order components.

Types of Services
Custom metal fabrication service can help in any stage of the manufacturing process. Whatever you need, whether it is a complete production run or component assembly products, you can benefit from the following different services:
· Design – A part or assembly product characteristics is conceptualized, created and analyzed
· Build – The metal product is constructed.
· Finishing and assembly– The final quality of metal product is processed by means of finishing and assembly.
Assembly and Finishing
Additional finishing treatments are required for many metal products to accomplish the demands as planned. Assembly services could be needed to combine two or more components to form a functional unit. Grinding, painting, sawing, screwing, bolting and riveting are required as some common secondary fabrication jobs.
Materials used
The majority of these products are created from various metals and alloys that are commonly used, such as aluminum, silver, gold, copper, brass, nickel, iron, tin titanium and different grades of steel.
Deciding on a Shop
Since the custom fabrication shop can have an effect on the quality of production, rate of manufacturing, plus the cost efficiency of a given project, it is critical to decide on which shop would meet your needs. So, the following factors should be taken into consideration to help you to choose:
Experience
It is best to opt for a custom metal fabrication service with a good reputation in terms of service, and who has years of experience.
Industries served
To know if they meet your requirements, It would help to find out the industries that this shop services, and the kinds of products/processes it specializes in.
Resources
Check the shop's available machinery plus tooling capacity, to know more about their capabilities and quality of their metal products.
Type of Production
This production run should be one of the crucial factors you need to consider when choosing the service that suits you best. Whether the is high-volume vs. low-volume and short-term vs. long-term,
Stock materials
Last of all, you need to make sure that the custom metal fabrication service has the ability to supply the particular metal to be used for a product.
Do you need a reliable Custom metal fabrication services manufacturer? Learn more and contact us to discuss further.