Electrical Metal Contact Manufacturer in China
Views:3 Author:Site Editor Publish Time: 2021-02-05 Origin:Site
The Best Electrical Metal Contact Manufacturer in China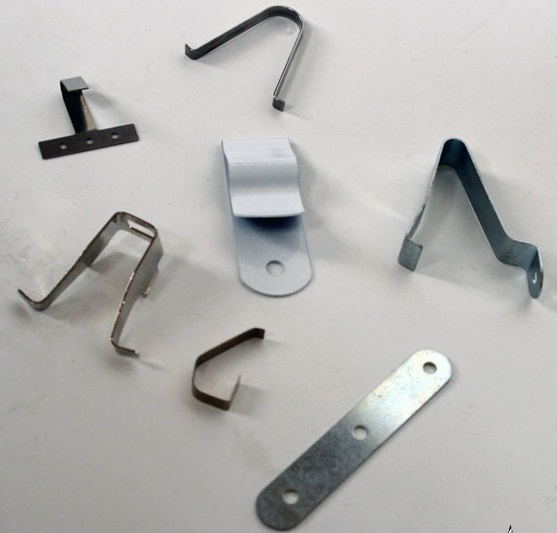 Electric metal stamping is a unique niche market in the metal stamping industry. Spring-loaded electrical contacts are found in circuit components such as electronic switches, relays, and circuit breakers, and are vital to many industries.

We are delving into the nature of spring-loaded electrical contacts, how they work, where they are used and why they are so important today.
How Are Electrical Contacts Created
Electrical contacts can be manufactured on different devices. At Zechin, our experts will produce all products from prototype, small batch to large batch according to the tool. We use wire cutters and standard tools to provide a 48-72 hour window for most prototypes. Fourslide, electric press and fourslide molding tools and molds are custom-designed, with long service life, high precision and low maintenance costs.
From there, our process includes checking the contact materials (more on that below) and verifying the metal received against the customer's printed matter, Zechin purchase order and material certificate. We will consider and review the RoHS and DFAR requirements-these requirements have been implemented at every stage of the order. During the production process, our team will strictly monitor the process to ensure that each stage is completed correctly in the most accurate way.
When the prototype or batch is completed and passes our detailed internal inspections, we will bring the customer back into the process and continue to work with them to ensure that the electrical contact is exactly what they need.
Choosing the Right Electrical Spring Contact
Choosing the correct electrical spring contact is crucial. Our team helps customers make this decision every day.
In order for electrical contacts to work properly, they first need to be conductive. Zechin uses a variety of metals to create high-quality and functional electrical contacts, including:
· ·Beryllium Copper
· ·Aluminum
· ·High Carbon Steel
· ·Low Carbon Steel
· ·Stainless Steel
· ·Brass
· ·Phosphor Bronze
· ·Nickel
Each metal selected has characteristics that make it suitable for various applications and industries.
In addition to strong electrical conductivity, these metals should ideally be as resistant to oxidation, corrosion and mechanical wear as possible. We also strongly consider cost efficiency, especially for industries that require a large number of electrical contacts.
We also evaluate whether electroplating or finishing is needed, and whether it needs pre-press or post-press. Treatments such as heat treatment can increase the hardness, so that the beryllium copper contact maintains its shape at extreme high temperatures. Tumbling, deburring and plating surface treatment options also affect the final performance of electrical contacts in their environment.
Zechin Mechanical - Your Electrical Contact Manufacturer
Zechin has been supplying its electrical contacts made in China for decades. Our experts are proficient and uniquely qualified to provide services to the following industries:
· ·Automotive
· ·Medical
· ·Aerospace
· ·Industrial Gas
Zechin is also a leader in the OEM industry, providing various springs, contacts and other metal stamping parts to companies across the North America, EU, AU and etc. We work with the company to develop partnerships and determine the right parts and the right prices. For more information, please send us a message.
Cell & Whatsapp: +86 158 5810 2851
Email: steven@zec-industrygroup.com