Future Trends In Metal Stamping
Views:1 Author:Site Editor Publish Time: 2018-05-07 Origin:Site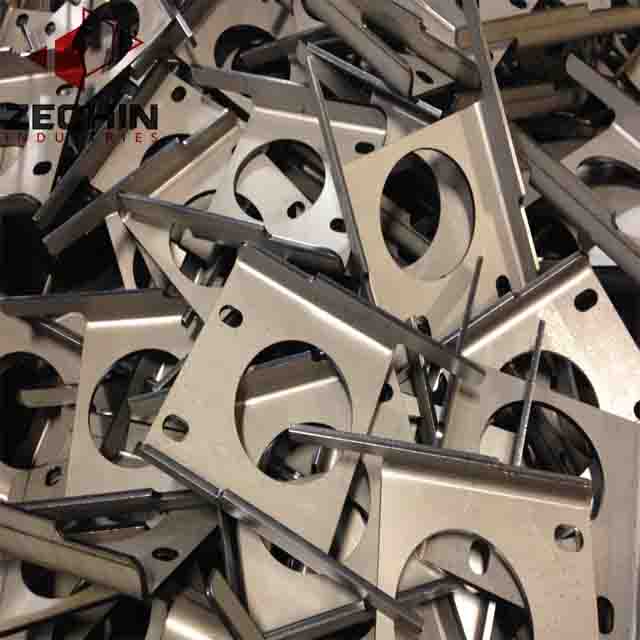 Metal fabrication is widely used in many industries, and metal stamping is a big part of metal fabrication. How big is metal stamping today, and what can we expect from it in the future?
METAL STAMPING GROWTH
Some people may be surprised to find that the global metal stamping market is predicted to climb to nearly 300 billion US dollars by the year 2025. While that may look like an enormous number, it still make sense when you consider the many fields metal stamping is being used. Some factors contributing to this huge growth in metal stamping include:
· Sheet Metal Use: More and more industries (such as consumer electronics, industrial machinery and automotive) use sheet metal in their applications, for which metal stamping is very useful.
· Asian Markets: The increase in the number of metal manufacturers in the Asia-Pacific region also are contributing to the growth of the metal stamping business. Many of these companies are investing research to find the most effective way for metal stamping to improve their operations.
· Metal Prices: Metal prices are always fluctuant, which have fallen in recent year, meaning more opportunities for making cost-effective metal parts with stamping process.
· Competition: Generally, the metal stamping industry is getting more competitive, more metal fabricators are seeing the advantages of metal stamping of serving their customers.
RELATED TRENDS
The upward trend in metal stamping is also linked to a predicted increase in techniques and applications such as:
· Blanking
· Laser embossing
· Lightweight auto body parts manufacturing
· Lightweight consumer electronics parts manufacturing
· Bending
· Flanging
· Coining
INDUSTRIES MAKING THE MOST USE OF METAL STAMPING
The metal stamping technique is useful in a wide range of applications, but you can definitely benefit from metal stamping if your company is in one of the following industries:
· Aerospace
· Consumer electronics
· Electrical and other electronics
· Industrial machinery
· Telecommunications
Zechin industries

FOR HIGH-QUALITY METAL STAMPING
As analysis above,Metal stamping is a very popular technology in the entire global market, and its usage will increasing continuously for sure. We, Zechin Industries have been working metal stamping products of all kinds for year.
Our state-of-the-art metal fabrication machines and highly-trained technicians will build you beautiful, durable, functional parts that are both high-quality and budget-friendly. The metal fabrication processes we offer include cold stamping, tube bending, automated welding, sheet metal fabrication, deep drawing and more.
To find out more about using Zechin Industries for all your metal stamping and metal fabrication projects, please contact us today : Info@zec-industrygroup.com