Welded Assemblies
Views:1 Author:Site Editor Publish Time: 2020-06-21 Origin:Site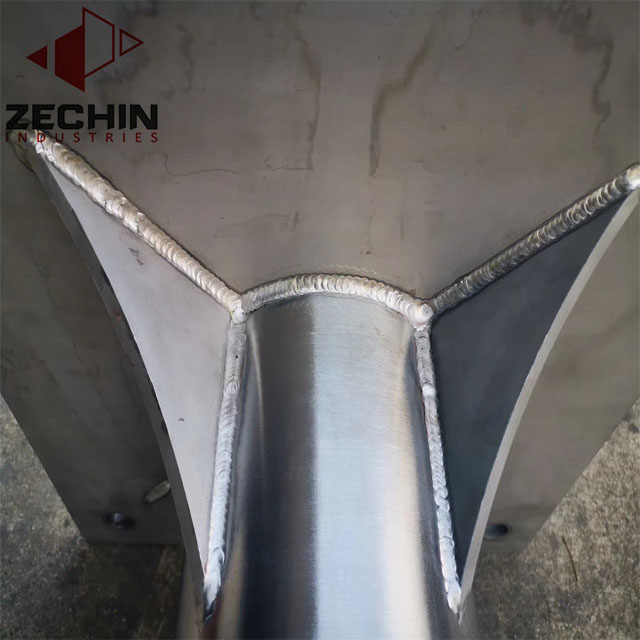 Welded Assemblies
Zechin Industries produces high-quality, high-precision welded components to meet your unique needs. We use multiple robot welding machines, pulse welding machines, resistance welding machines and a series of 300 to 450 ampere MIG welding equipment. Regularly clean, maintain and calibrate all machines to ensure that our customers get the best welding service.
Robotic Welding Capabilities
Our robot welding capabilities allow us to weld various parts quickly, efficiently and with extremely high precision. Although many robotic welding systems used in our industry today are "blind", Zechin Industries robotic welding equipment uses seam tracking technology to continuously read the entire process and adjust the welding path accordingly.
Seam tracking automatically corrects for any part changes, so that flawless welds are accurately placed where needed. Our robot welding components also benefit from advanced MIG welding technology, which eliminates spattered welds, which is critical for parts that consider the appearance of the surface.
Manual Welding Capabilities
We are proud of our manual welding capabilities. All of our welding personnel have been trained and tested in the classroom, and must pass the welding skills tests. Each of our welders follows the welding procedure specifications during the production process to ensure that the welding assembly meets the requirements of customers. We can follow the welding specifications written by your company, or recommend welding specifications suitable for your application.
Automated Part Positioning
Part positioning is another important consideration for precision welded components. Zechin uses advanced part manipulators to position parts at an ideal angle for welding. Using part manipulators, we can position the weld in a horizontal or horizontal position to avoid vertical welding as much as possible. More precise part positioning can improve welding quality and finished product quality.
Request a quote today on the welded assemblies you need, or contact Zechin Industries to learn more.
info@zec-industrygroup.com.