What is sheet metal fabrication process
Views:2 Author:Site Editor Publish Time: 2017-10-16 Origin:Site
Sheet metal fabrication at Zechin Industries serves a wide range of industries in an even wider range of applications. Our technical team, facilities and culture that truly sets us apart from the competition. We support the entrepreneur through the volume manufacturer and we specialize in working with OEMs on their Sheet Metal Fabrication needs.
What is the sheet metal working process?
Sheet metal fabrication is used to provide durable metal parts and assemblies for various of applications, from laser cutting to press brake forming, is to convert a sheet of metallic material into use for a specific project. This can be accomplished with a number of methods. Our capabilities provide the approaches necessary to fabricate metal parts according to any specifications our customers may require. We provides a JIT(Just in time) solution that is cost-effective and offers one stop-shopping manufacturing processes custom finishes, many material options. Finishes of powder coating, chromate conversion, aluminum anodizing, painting, plating and prefinished options are available in sheet metal shop at Zechin Industries in China. Further more, materials range from cold and hot rolled steel, stainless steel, aluminum, copper, and specialty materials including pre-painted steels.

CNC Bending and Forming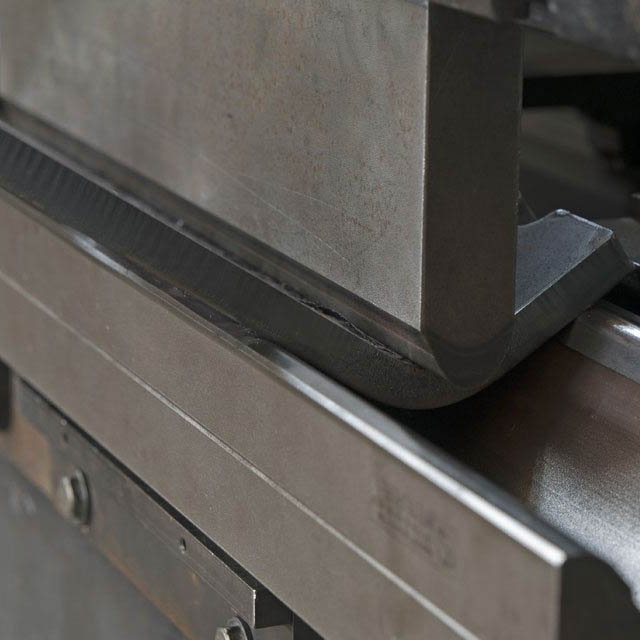 The bending process in sheet metal utilizes unique tools, such as press brakes, to create U bends, V bends, and custom forms from flat metal sheets. Folding, machining, and stamping are also common ways to bend or form metal. Rotary and elastomer bending can create new shapes even with finished and delicate surfaces, while punching is an example of precision fabrication with a stamping die.
Metal
Cutting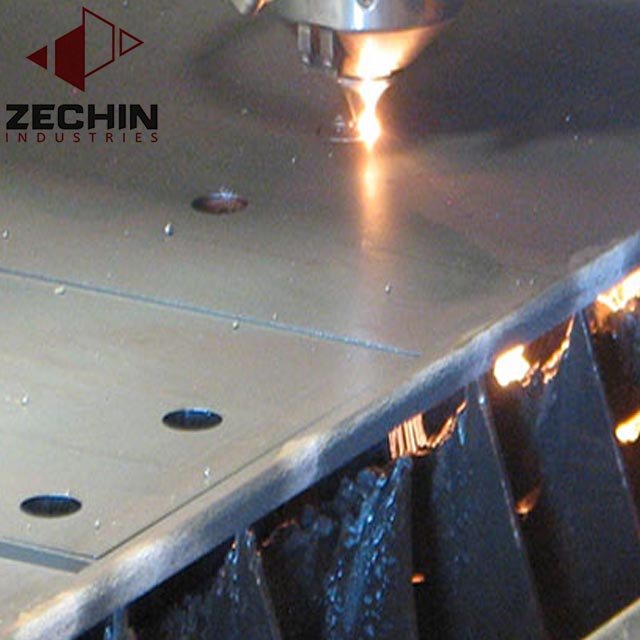 Tools of all kinds, from basic to advanced can be involved in the sheet metal cutting process. Custom cutting of specialty alloys, precious metals, and particularly hard materials often requires the use of laser cutting. This process demands for increased accuracy and precision when cutting product, as well as increased efficiency as computer aided programs ensure that the most efficient patterns are used.
Metal
Joining
/ Welding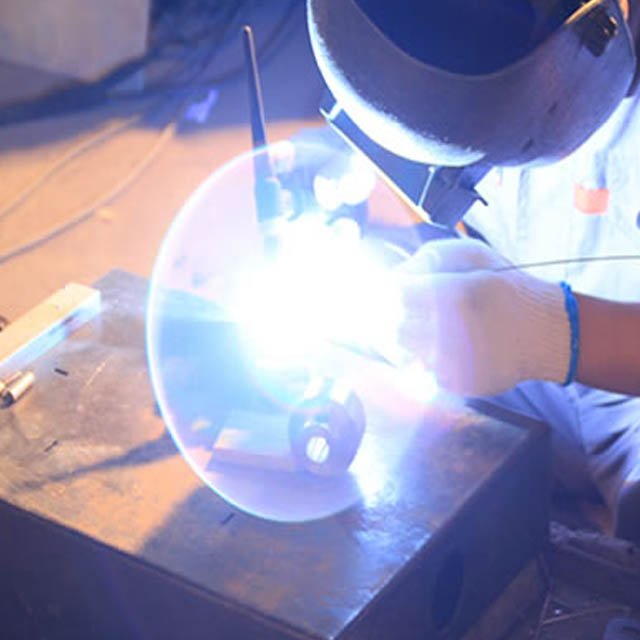 A completed part often cannot be fabricated from a single, flat sheet of metal — some forms of welding process or assembly must bring two or more individual parts together. MIG and TIG welding, Riveting, adhesives, brazing, and welding are all different ways to build a single, bound metallic component.We specialize in joining & welding of Steel, Stainless Steel and Aluminum and use Pulsed welding machines to help control the heat put into a part, minimize distortion, and improve the quality of the parts we produce.
Surface
Finishing
When a sheet of metal has been transformed into a cut, formed, bent, fabricated or otherwise complete piece, it can be treated and protected with paint, powder coatings, plating, paintings, silk screening, and other custom surface treatments. Some of these finishing treatments are designed to give the metal unique properties, such as additional strength, conductivity, or resistance to corrosion or particular chemicals.
Material Selection
Making material choice is an important step in any sheet metal fabrication process. Aside from having the best final cost and performance fit, making a careful, well-researched material choice can save significant money, time, and energy on a project. Some materials are easier to process than others. Material choice can also help determine the most suitable factory for your projects. Many manufacturers specialize in particular materials, or pride themselves on offering a full array of services in one facility. Our sheet metal fabrication process capabilities include laser cutting, punching, stamping, forming, welding, and assembly. Whether you need precise specifications, intricate designs, low cost or tight tolerance products, we work accordingly. Every process step in our sheet metal fabrication plant can be tailored to specific requirements, industries or assembly needs of our clients.
Contact our team at Zechin Industries today to assist you to do a high quality sheet metal fabrication project and we will provide you with an exceptional product !